Measurement Earth is a Blockchain-based Big Data Platform for the Internet of Things.

The Measurement Earth Global Open Data and Trusted Sensor Platform will transform our understanding of the planet we live on.

As climate change raises the stakes, we believe the need to acquire quality, authentic and contextually rich data about environmental and human activity has never been higher. We are working with a goal to deploy 1 million Trusted Sensor Platforms around the world to facilitate this transformation of knowledge.
The data generated by all deployed Measurement Earth Trusted Sensor Platforms is open to anyone, anywhere in the world through the Measurement Earth open data platform.
How to participate

Become a Trusted Sensor Platform (TSP) sponsor, operator or both.
Use our data analysis tools to gain insights into the environment and your operations.
Use these tools and more to create positive change in the world around you.

A world of possibility awaits!


What's happening in the world right now:

Include: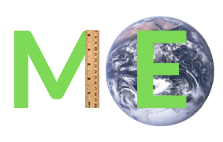 © Measurement Earth 2020-2023